Today, the twin brothers Laurent & David SIOZARD , winegrowers of the 6th generation are carrying on a long family tradition.
​
Sharing the same passion, each one is playing its part and is working with the same ambition/goal/aim: to produce a range of quality Bordeaux wines that will be the most pleasant to you !
​
​
​
​
Image: David (left), Laurent (right)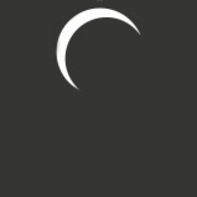 Vignobles Siozard pays tribute to the terroir through this new brand identification. A wine is a praise of a terroir: climate, soil, time. All these elements are crucial for men to create a great wine, of course, with passion and patience.

The sun signifies Nature.
The moon signifies the port of Bordeaux.
S, the initial of Siozard, signifies the family.

Always with respect of our terroir,
we are creating with entrepreneurial spirit.
​
200 years' history & 6 generations
​
More than 60 hectares de vines
​
10 grape varieties & wines from 9 AOC
​
When the remains of Gallo-Roman houses were discovered a few years ago not far from Claouset, it suggested that man has been making good use of the agronomical qualities of the soils in the Entre deux Mers appellation area for a very long time.
​
The Siozard family have been living and working on the banks of the River Dordogne opposite the prestigious St Emilion vineyards since the beginning of 19th Century and following successive acquisitions now cultivate more than 60 hectares of vines.
​
This long history enables us today to have a better understanding of our soil and the typicity of our land so that we can offer you a range of Bordeaux wines that are totally modern and meet all your expectations while maintaining a traditional, family spirit.
​
« Terra Vitis » certified in Substainable Agriculture from vintage 2016, aware of the fragility of our natural environment, we strive to respect and to preserve it in order to be able to pass it on to future generations of winemakers